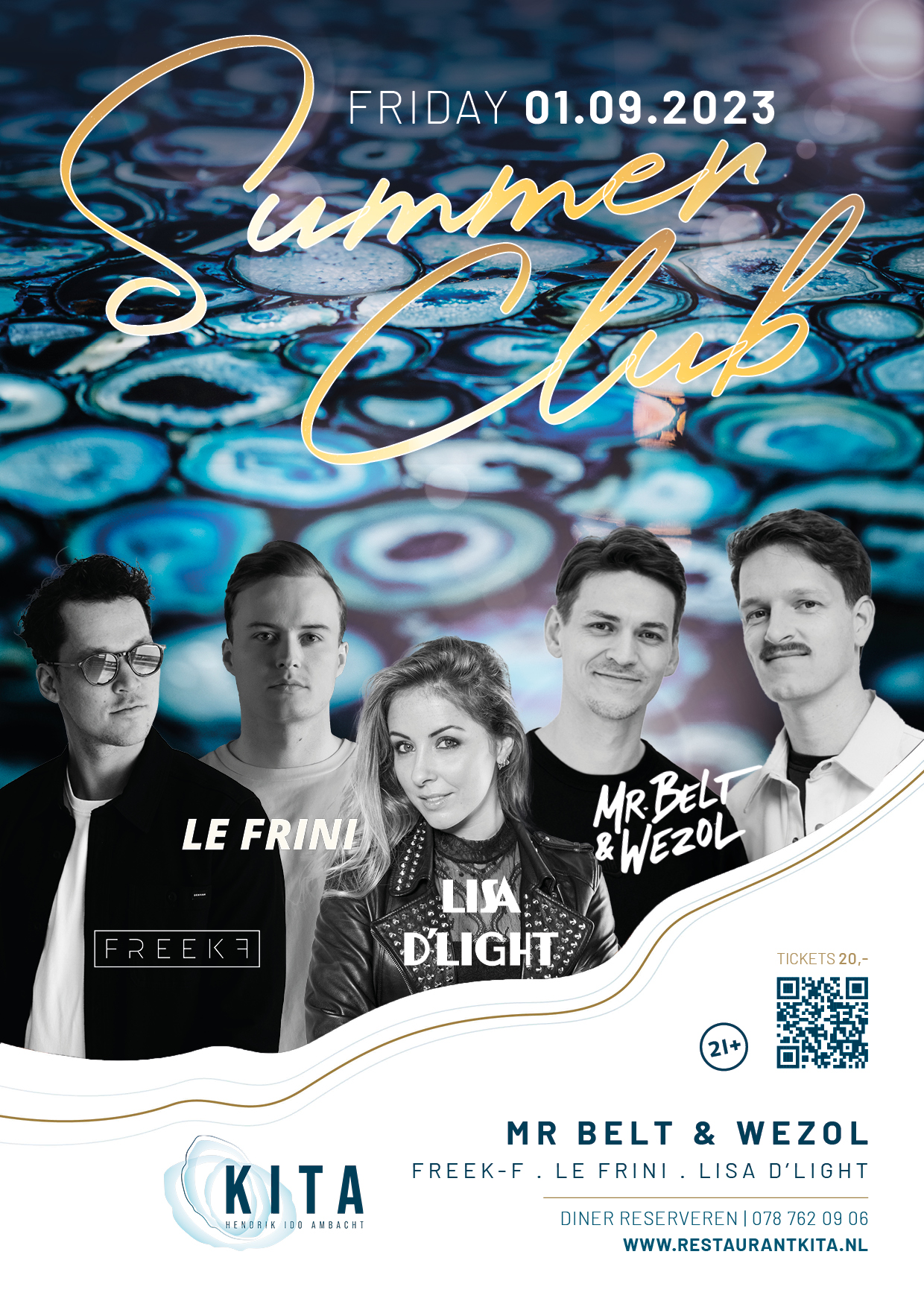 Dineren en feesten tijdens de Summer Club in Kita.
De dinertafels voor Summer Club in Kita zijn uitverkocht. U kunt nog wel kaartjes halen voor het feest.
Dine and party during the Summer Club at Kita.

The dinner tables for Summer Club at Kita are sold out. You can still get tickets for the party.